Henson Creek Trail Ride with the CTC
Friday, November 5, 2021, 10:30 AM — Henson Creek Park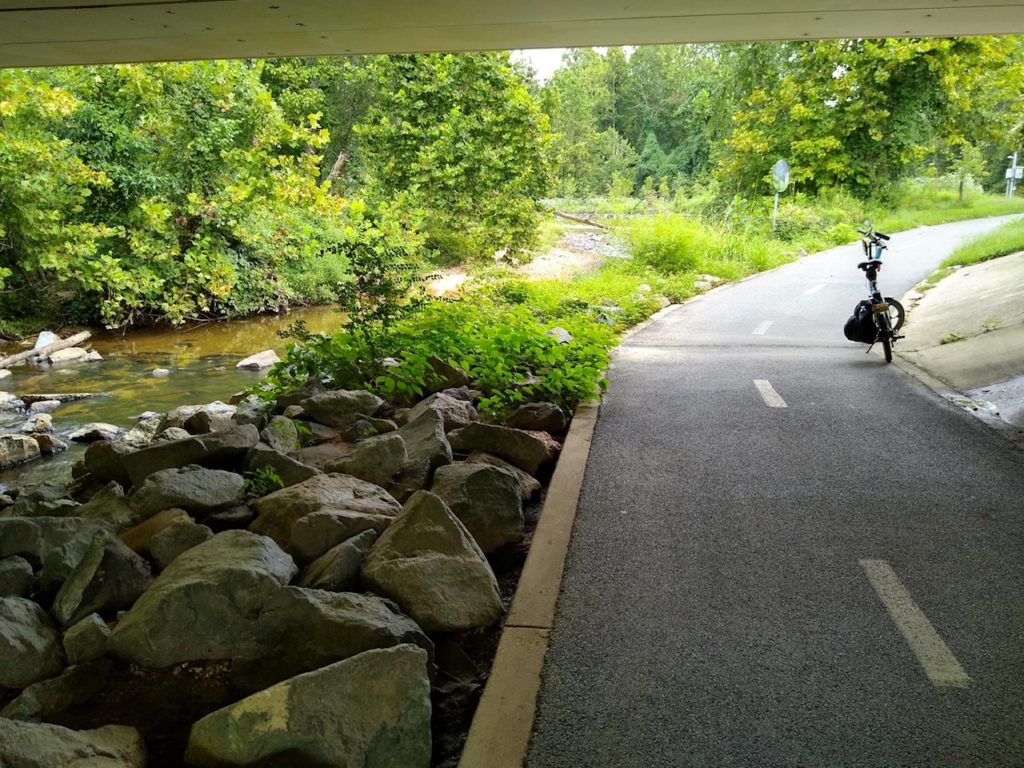 Join the Capital Trails Coalition for a ~12-mile bike ride of the Henson Creek Trail! We explore areas that have recently been improved, highlight how the trail fits into the broader Capital Trails Network, and discuss areas for future improvements. We will be joined by staff from Maryland National Capital Parks and Planning Commission (M-NCPPC)!
Note: This ride is only open to CTC members!
Where? Henson Creek Park (5601 Old Temple Hills Rd, Camp Springs, MD 207)
When? 10:30am- 12:00pm
Health and Safety Protocols
Due to the ongoing effects of COVID-19, all participants are expected to adhere to WABA's health and safety guidelines for in-person events.
Participants should not attend in-person events if they feel sick or show symptoms of illness.
Masks are optional as we will be outdoors.
WABA does not require participants to be vaccinated in order to attend class although we strongly encourage all participants to receive the COVID-19 vaccine. Those who have not been vaccinated are required to wear a CDC approved facemask for the duration of class. WABA respects anyone's decision to wear a mask and encourages all people to advocate for themselves. If you would like to wear a mask during class and would like to maintain social distancing we highly encourage you to do so! WABA will not tolerate any disrespect towards WABA staff or participants who choose to wear a mask for their own safety and peace of mind.
Participants provide their contact information through this registration form. Participants consent to WABA contacting them and/or releasing their contact information to necessary authorities if there is a need for contact tracing following an event to contain an outbreak of COVID-19.