Anne Arundel Trail Network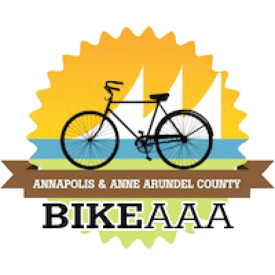 The Anne Arundel Trail Network aims to produce a world-class network of multi-use trails with the intention of creating equitable connection between places of residence, employment, education, recreation, and nature within the county as well as to the Greater Washington and Baltimore Trail networks. The goal is to transform public life by increasing access to a healthy and low-stress means of recreation and transportation for individuals of all ages and abilities.
https://annearundeltrailnetwork.org/
Greater Prince William County Trails Coalition

The Greater Prince William Trail Coalition is a collaboration that includes public and private organizations, agencies, and citizen volunteers with the common goal of creating a "scenic, sustainable, and connected multi-modal trail system for Greater Prince William County that enhances quality of life by providing equitable access to transportation, recreation, cultural, educational, and economic opportunities for all." The coalition supports a network of trails within Manassas, Manassas Park, and Prince William County and seeks to enhance public life by connecting communities through preservation and enhancement of trails in the area.