East Capitol Street (Whitney Young Memorial) Bridge Connector
Improving the connection from the Anacostia River's banks
Quick Facts
Jurisdiction: DC and National Park Service
Length: 0.4 miles remaining
Plan Reference: MoveDC, NPS Paved Trails Plan
Status: Funded
The East Capitol Bridge Connector will provide better, safer access between neighborhoods east and west of the Anacostia River. A wider sidewalk will replace the existing, narrow sidewalk on the East Capitol Street NE (Whitney Young Memorial) bridge to provide an adequate crossing for bicyclists and pedestrians.
The bridge spans the Anacostia River and directly connects with the East Bank and West Bank branches of the Anacostia Riverwalk Trail. Additionally, this project would improve access from the ART to the bridge. Currently, the connection from the east bank of the ART to the bridge is on-road and requires passing through a break in the bridge guardrails to access the bridge sidewalk. The project will add a new connection on the south side of the bridge, providing a seamless connection to the ART.
I Support this trail!
Sign up for updates about how you can get involved:
---
Where is this project in the trail network?
The East Capitol Bridge Connector is highlighted in red. Click below to view the interactive web map.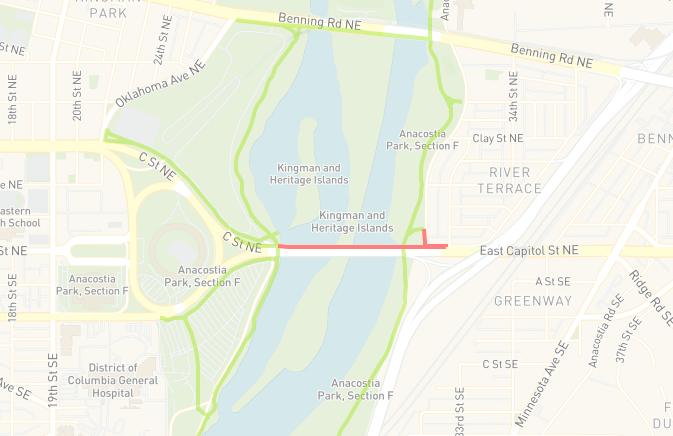 ---
When can you use it?
Trail development is complicated. Here's where the East Capitol Street Connector is in the process:

---
Who supports the East Capitol Street Connector?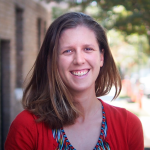 "The connectivity provided by the current Whitney Young Memorial bridge is unacceptable, fails River Terrace and Kingman Park residents, and does not live up to the legacy of Whitney Young. With the redesigned sidewalk, for the first time, walking or biking will feel possible and safe across the bridge."
—Ursula Sandstrom, Washington Area Bicyclist Association
I Support this trail!
Sign up for updates about how you can get involved: