It's been a busy summer and start of fall for the Capital Trails Coalition!
We spent time in every jurisdiction over the last few months, meeting with planners and advocates, attending events large and small, and experiencing the trails firsthand. The success of the Capital Trails Coalition is only made possible by the incredible work of our members and we are committed to showing up for them, promoting their efforts, and investing in this special community of trail supporters.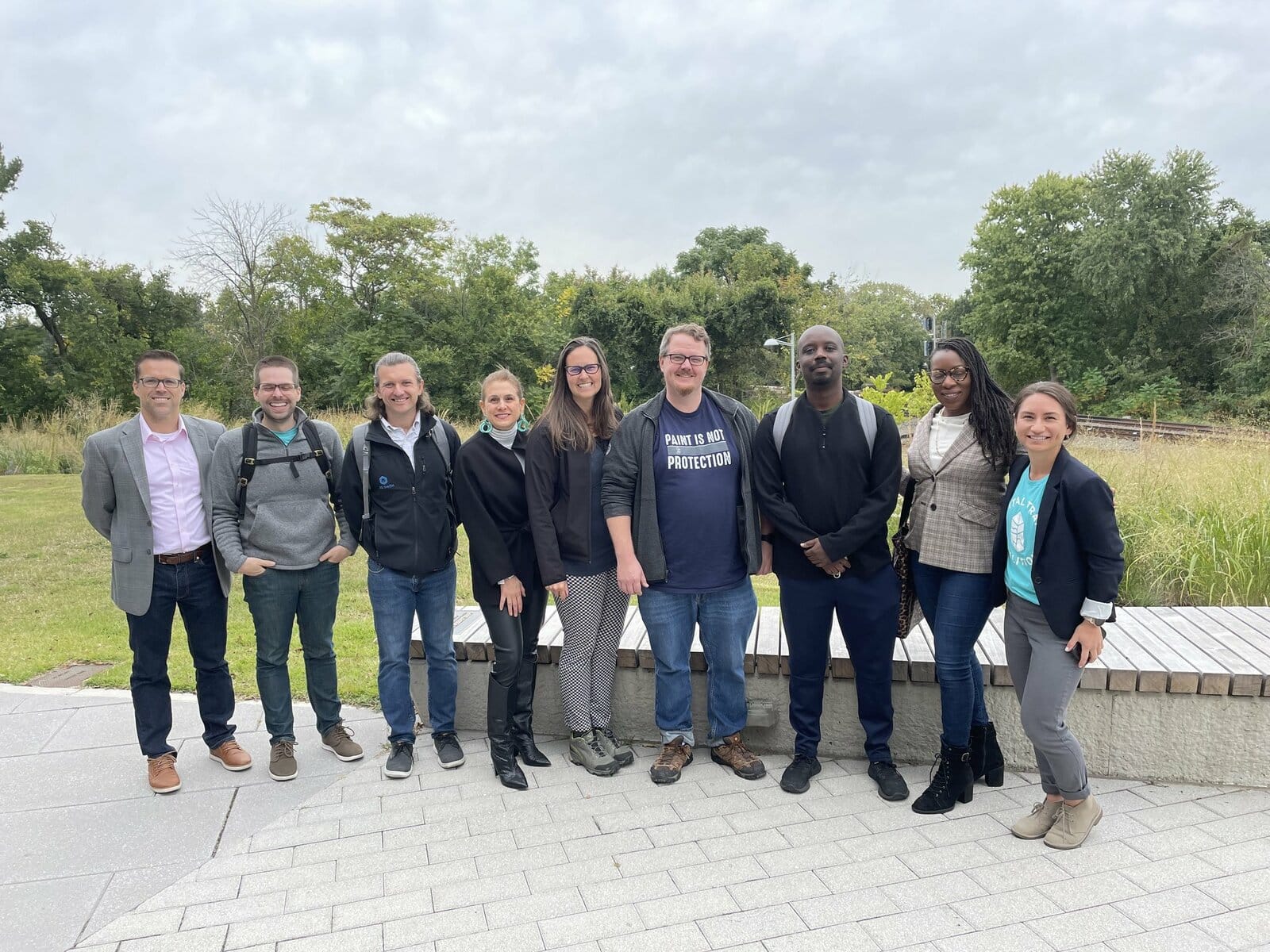 We also focused a great deal on some important internal work. This included welcoming several new folks to the Steering Committee, as well as welcoming back several members for renewed terms. Laura Miller Brooks, Director of Transportation and Infrastructure at the Federal City Council – has also graciously raised her hand to become our new Chair for the upcoming year!
We also put the finishing touches on our Strategic Roadmap, fleshing out action items, key metrics, and timelines for implementation. We presented the final draft at our September membership meeting and are so excited to change gears to begin the actual work.
Want to know what else we've been up to across the region? Read on below!
---
Maryland
Bike Maryland and the Washington Area Bicyclist Association announced a new collaborative partnership to further strengthen ties between the two groups. BikeMD and WABA look forward to this collaboration and for BikeMD to mount successful grassroots organizing, legislative, educational and programmatic efforts to serve all who bike and walk in the State of Maryland.
Prince George's County
On Saturday, July 23rd, CTC staff joined local bike shop Jafe Cycling for a Bike Rodeo in Bowie, MD near the start of the WB&A Trail. Our friend and partner Elliott from East Coast Greenway Alliance led a ride along the trail, which is the site of an exciting in-construction bridge project spanning the Patuxent River.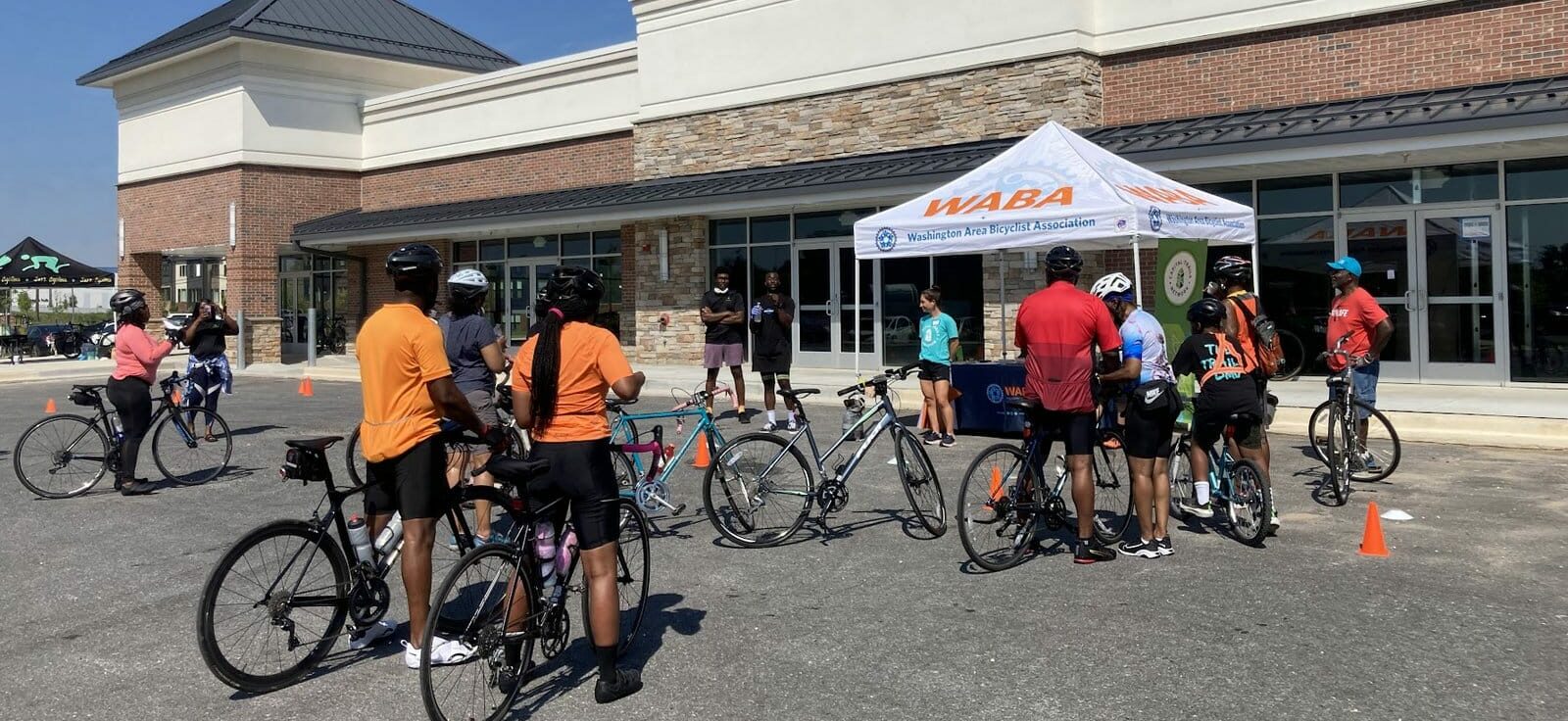 CTC members are pursuing a few exciting new trail opportunities, including along Greenbelt Road and a potential new rail-trail through Bowie. Let us know if you're interested in supporting either initiative!
Montgomery County
Montgomery County Planning Department continues to make progress on their Bikeway Branding Plan. Transportation Planner Jon Ryder shared a presentation during the CTC's September membership meeting, contributing to a good discussion about branding and wayfinding best practices.
---
Virginia
Northern Virginia was a big winner in USDOT's RAISE grant sweepstakes, with the Virginia Passenger Rail Authority (VPRA) set to receive $20M to build the new bicycle and pedestrian bridge across the Potomac River between Long Bridge Park in Arlington, VA and East and West Potomac Parks in Washington, DC. The CTC gathered on the District side of the project site on Thursday, October 6th to celebrate and discuss connectivity into the regional low-stress bike and pedestrian network.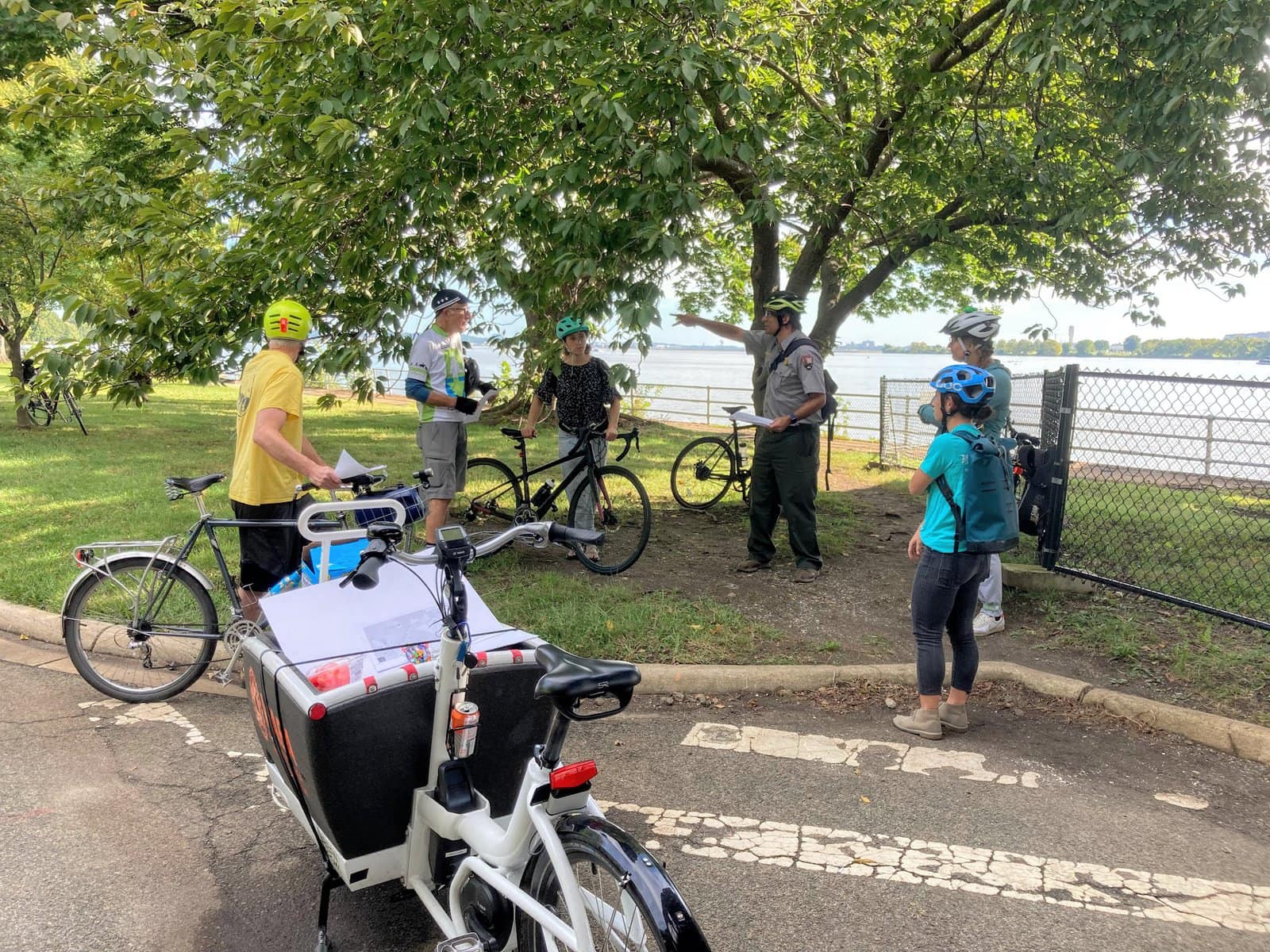 Arlington County
The People Before Cars Coalition (a project of CTC members National Landing BID, WABA, JBG SMITH, CSG, SusMo, and others) celebrated the release of the Crystal City Bike Network plan and implementation timeline after two years of study, engagement, and community feedback. The first segments of the bike network will be implemented later this year through spot improvements and the annual repaving program.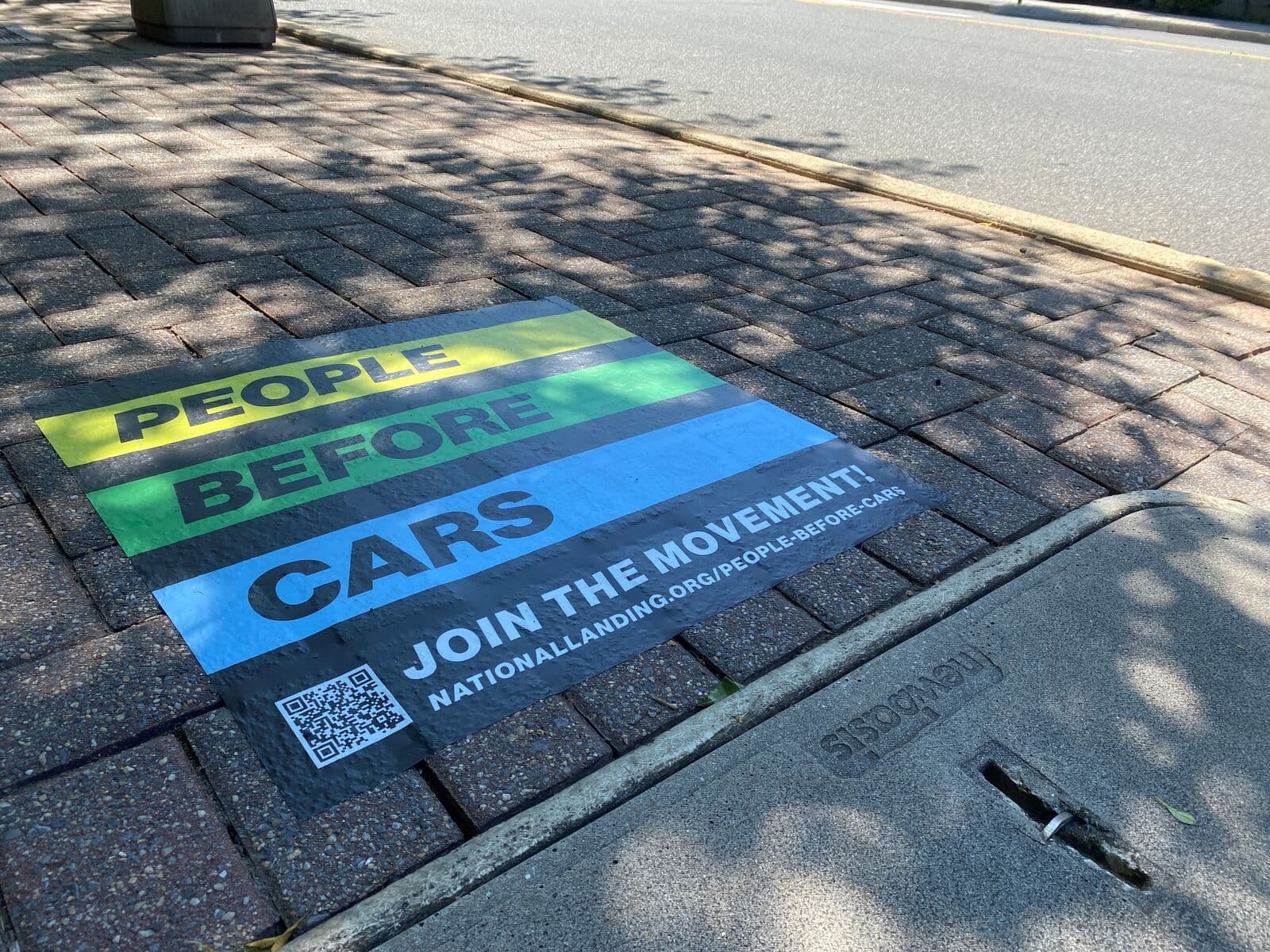 Alexandria
The CTC organized its first Alexandria-focused trails check-in on August 24th . Some highlights included updates on much-needed trail repair projects and discussion on Alexandria's trail-focused pavement condition analysis. Also brought up were two topics ripe for future full group discussion: high volume trail-pedestrian crossings/conflicts and environmental considerations of trail development and trail materials.
Fairfax County
The CTC also hosted a trails check-in focused on Fairfax County and surrounding communities on August 4th. While we continue to eagerly await the release of new projects as part of Fairfax County's ActiveFairfax Transportation Plan, we had a chance to discuss a number of in-progress projects. We also got to welcome our newest CTC member, George Mason University, and celebrate outreach efforts in Falls Church and Fairfax City.
The CTC continued its active participation with Fairfax Healthy Communities, presenting on the CTC's work to coalition partners at FHC's August meeting. CTC staff also joined FHC's trails working group for two site visits to the W&OD Trail and Cinder Bed Road trail project corridor in an effort to foster dialogue, identify shared values, and mediate conflicts between trail advocates and conservation advocates.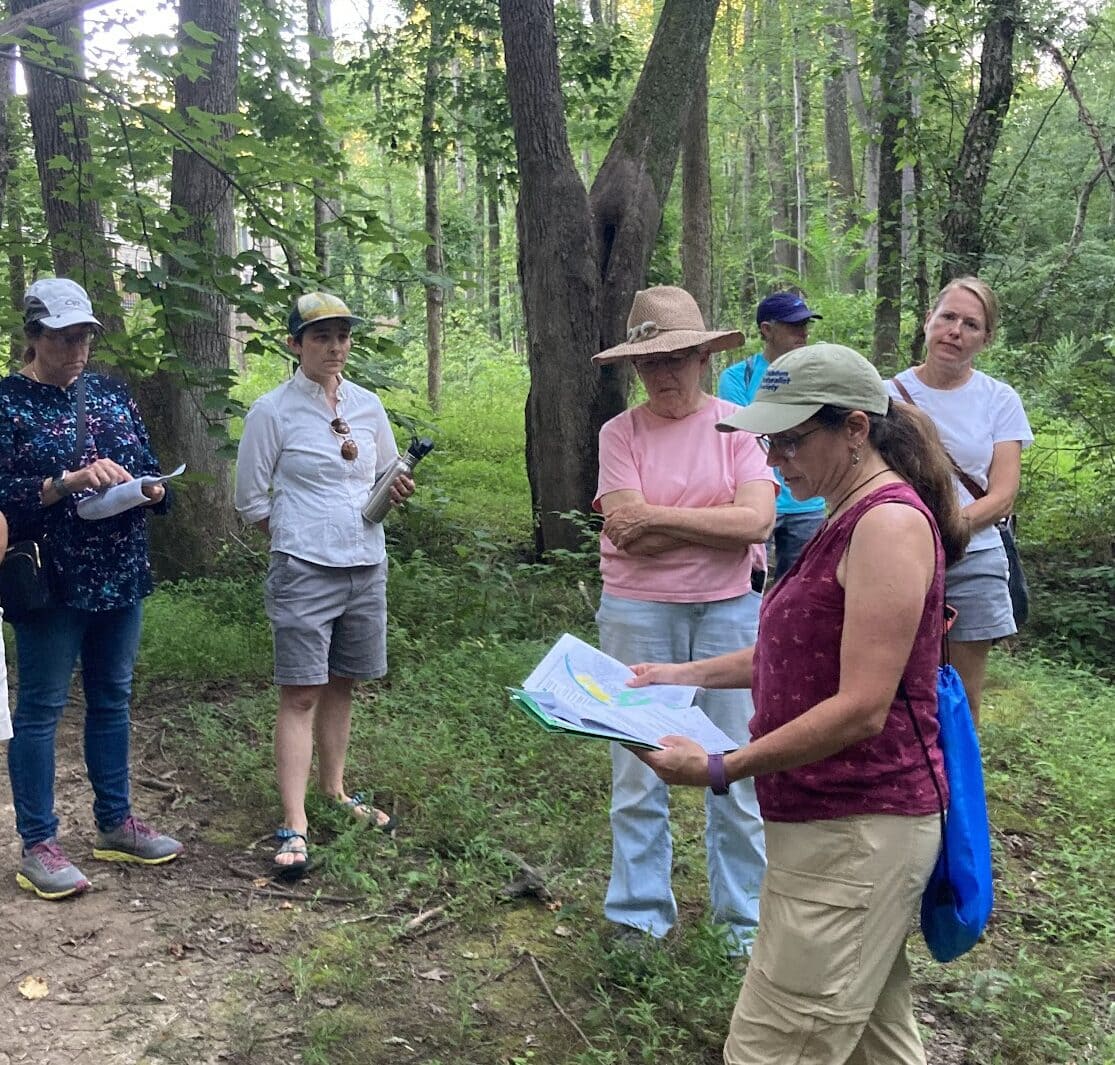 CTC staff also helped host a pop-up Traffic Garden for kids at the City of Falls Church's Run for the Schools 5k on Sunday, September 18th. It was a great opportunity to talk to residents about trails and bike/pedestrian infrastructure, and to interface with leaders of Bike Falls Church, a rising community advocacy group.
---
District of Columbia
As trails become an increasingly-important part of our transportation fabric, it is imperative that our emergency service providers know what and where trails exist. To that end, CTC staff led a trails awareness training for DC's Office of Unified Communications (i.e. 9-1-1 dispatchers) to highlight major trails in the District, important trail characteristics and challenges, and strategies for identifying a caller's whereabouts on trail.
District trail planners and supporters also gathered for a trails check-in on August 17th. The big news was, of course, DDOT's $10M RAISE grant award for the South Capitol Street Trail in Ward 8, an extension of the Anacostia Riverwalk Trail network that will connect to the Oxon Hill Farm Trail in Prince George's County, MD. DDOT will also receive $9.59 million to purchase an additional 17 electric buses for the DC Circulator fleet via a separate but jointly announced federal grant program.
The CTC also continued its presence at DC's Open Streets events, bringing our ever-popular photo booth to Ward 7 (July 30th) and Ward 5 (August 27th). With the help of some green screen technology, we invited visitors to "picture themselves on trail" with several trail-related backgrounds to choose from! Shoutouts to Steering Committee members Elliott and Eric for volunteering and all our members who stopped by to say hello.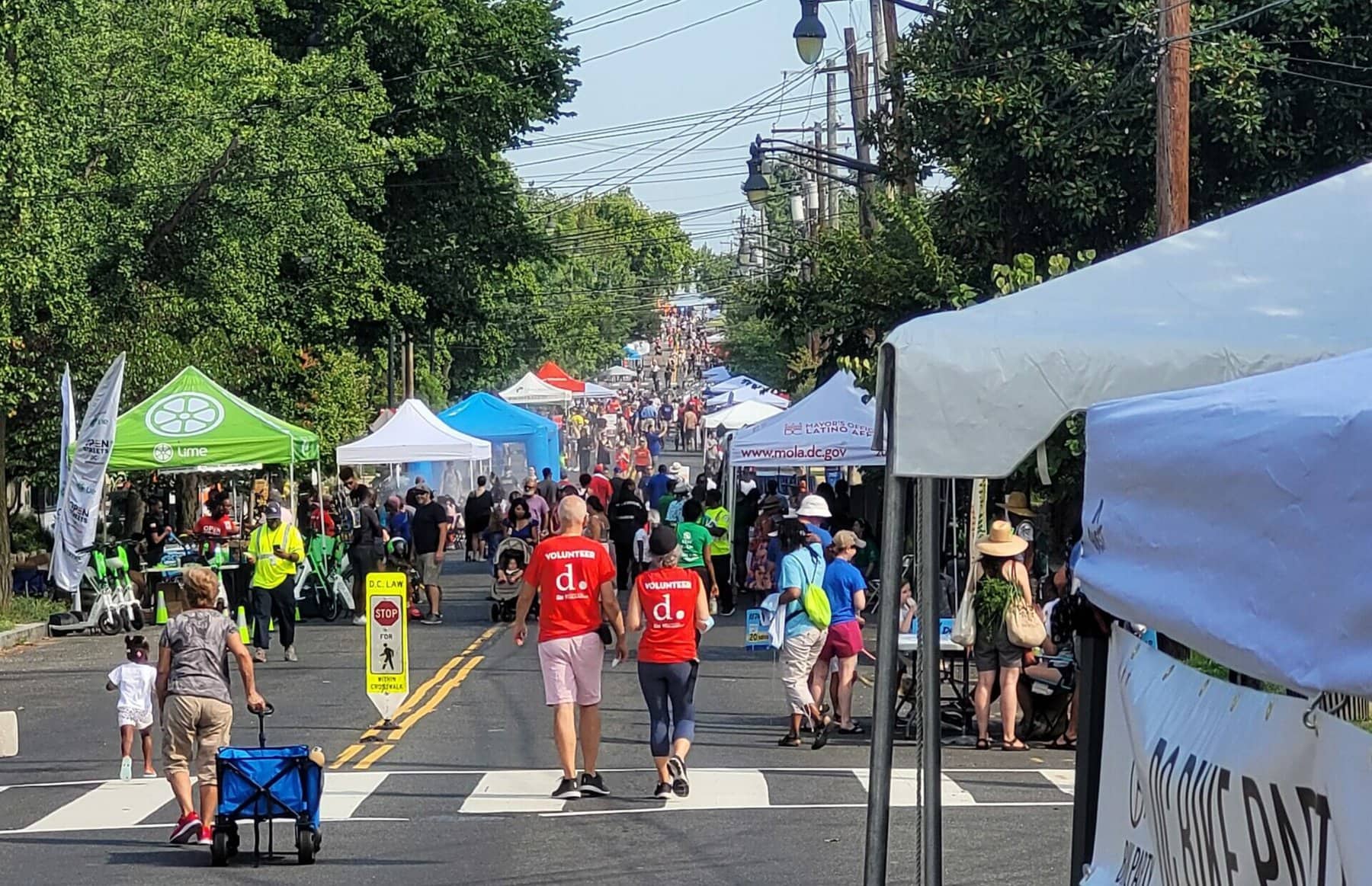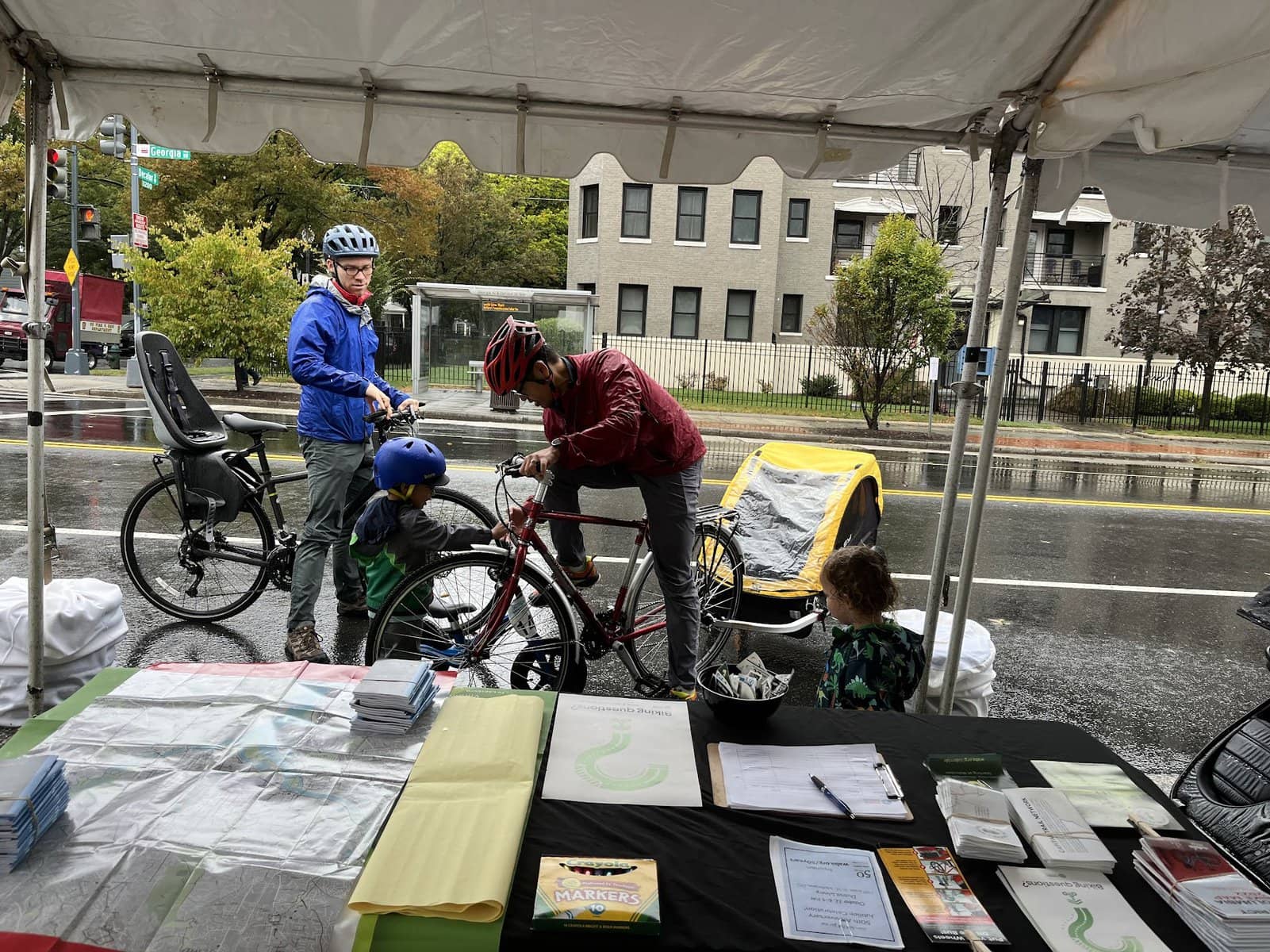 ---
Upcoming Events:
---
Want to get involved? Individuals can sign up for CTC emails on our website and organizations/agencies are encouraged to join us by filling out this interest form.