Prince George's County Connector
A short, but key network gap
The Prince George's County Connector is a short trail that will connect the Metropolitan Branch Trail (MBT) with the Northwest Branch Trail, thus filling a key network gap to connect major trails in DC and Prince George's County. The existing trail alignment between Avondale Neighborhood Park and the West Hyattsville Metro Station may not be feasible as it passes through sloped wetlands owned by Washington Metropolitan Area Transit Authority (WMATA). However, it may be possible to realign this trail on nearby land.
I Support this trail!
Sign up for updates about how you can get involved:
Quick Facts
Jurisdiction: Prince George's County
Length: 0.4 miles remaining
Plan Reference: Master Plan Trails
Status: Not funded
This trail segment has been planned for many years, and finalizing its realignment and pushing the project forward should be prioritized, especially now as the MBT project is progressing. Locally, this connector trail will provide non-motorized access to shopping centers and parks for nearby residents, and beyond that, access to Fort Totten and West Hyattsville Metro Stations, and the regional trail network.
---
Where is this project in the trail network?
The Prince George's Connector is highlighted in red. Click below to view the interactive web map.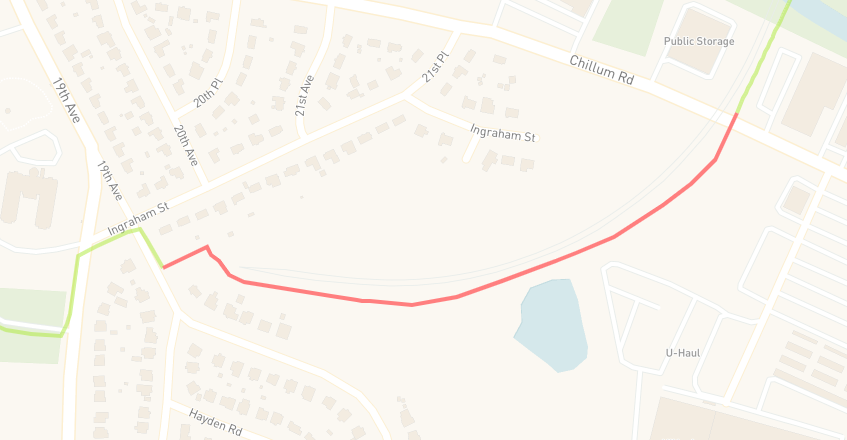 ---
When can you use it?
Trail development is complicated. Here's where the Prince George's County Connector is in the process:

I Support this trail!
Sign up for updates about how you can get involved: